DIY Rice paper sheet mask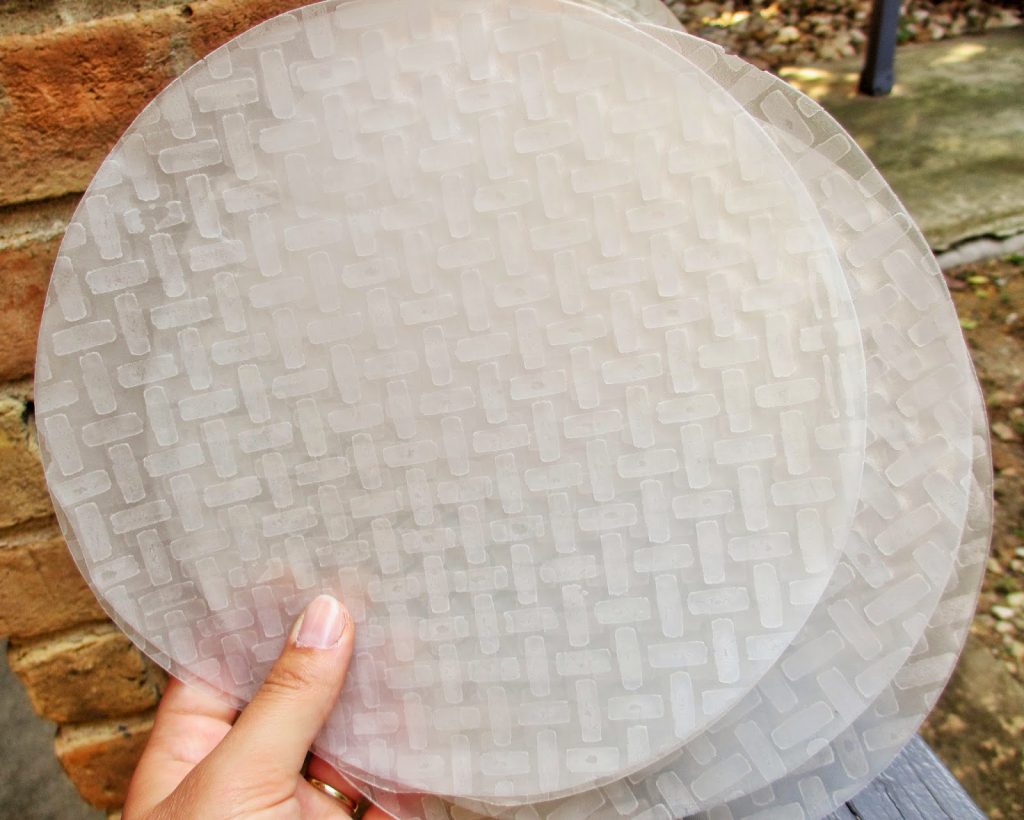 Improving skin due to sheet masks is a pretty good solution. Sadly, the problem with sheet masks is that there are plenty of them, so it happens to be pretty troublesome to choose the right one. Also such one-use-only products aren't the cheapest ones.
Here comes some good news: if you don't feel like spending much on another beauty product that you will use only once, you can make use of some less expensive option that will give you similar or even better results. Just make your own sheet mask using rice paper.
What is rice paper?
Rice paper is made of rice flour, water and substances that hold water pretty strongly. It's dry and easy to crumble but when in contact with water, rice paper wins flexibility and resembles commercial sheet masks. This is why rice powder makes a perfect base for your homemade moisturizing sheet masks.
Rice paper and how to use it safely
Composed of natural substances, rice paper is completely safe and well-tolerated by skin. Rice contains plenty of B-group vitamins that positively affect intercellular cement in skin and oily glands. Also it deals with skin injuries that when neglected, often lead to dehydration. Moreover, rice paper is hypoallergenic and if used regularly, it has a positive impact on blood vessels, oily glands and hydration levels. Last but not least, rice paper serves sensitive, delicate, problematic and mature skin types.
Benefits of using rice paper sheet mask
The effects created by a homemade rice paper sheet mask depends on the properties of liquid we use to soak the paper with. Nevertheless, no matter the liquid used, the rice paper itself is supposed to give you soft and cooled down skin. When removed gently, rice powder also cleanses skin and leaves it more resilient, moisturized and relaxed.
How to use rice paper?
If you are a beginner, you may find using rice paper rather troublesome. Therefore, the best choice would be using circle-shaped rice paper and spreading it on a flat, slippery and nonviscous surface. Then, you have to damp the paper either with thermal water or herbal distillate and then with an essence that answers your skin needs. Finally, you can apply the mask to your face. Don't hesitate much but do it quickly.
What you must pay attention to, make sure that the rice paper sheet mask doesn't dry out. To prevent this, you can use some oily emollients or glycerin. Actually, face toners which have gel or jelly texture will serve here right too. You can also soak the homemade sheet mask using the residues of ready-made sheet masks – there is always something left in the sachet.
You should let your rice paper sheet mask sit on your face for approximately 10 minutes. After that, you can pat the residues into your skin and throw the rice paper away. This is 100% biodegradable material so it's eco-friendly.