Don't hide your face under a foundation! Reveal luscious skin with Nanoil Vit. C!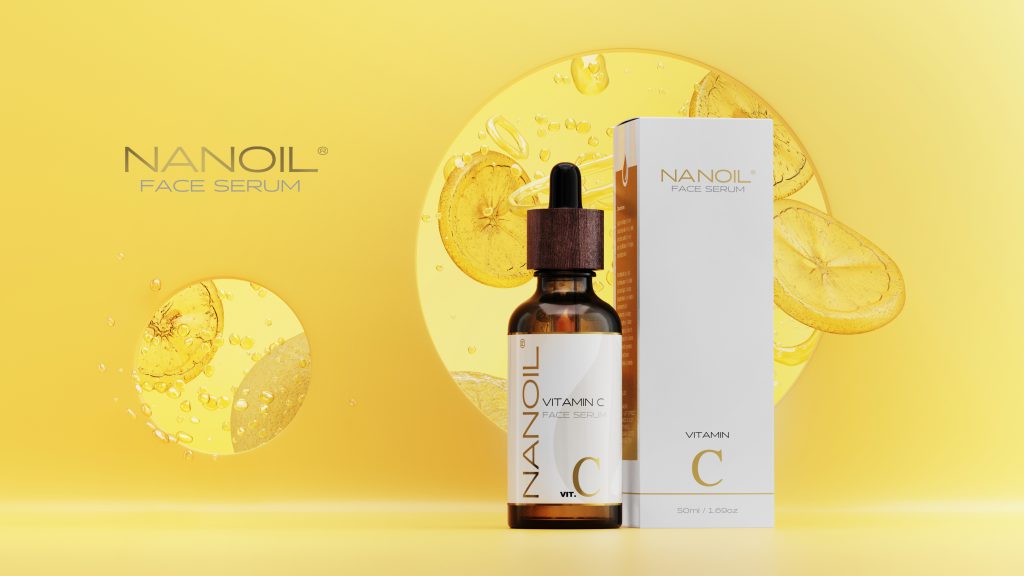 Are you fed up with covering blemishes underneath a thick layer of foundation? Are you dreaming of a flawless, luminous and perfectly-looking complexion? You can achieve this beauty goal fast without leaving your home! The secret for impeccable skin is a face serum enriched with nourishing vitamin C, just like Nanoil Vit C Face Serum.
What can Nanoil vitamin C face serum offer you?
This is a versatile skincare product, perfect if you're looking for
a cosmetic to erase all pigmentation spots
a day face serum for rested-looking skin
an elixir that brightens up dull skin
remedy for wrinkles
UV protection
Nanoil vitamin C face serum is an amazing morning and evening skincare product that brings you closer to gaining flawless skin. The serum boosts collagen production thus it defies ageing, too.
Nanoil vitamin C face serum – advantages
One of the biggest advantages of this serum is the reasonable price that you have to pay for a high quality product sold in a big-size packaging. The dark-glass bottle hides 1.69 fl. oz (50 ml) of lightweight face serum that contrary to most products of this type isn't made of oil, but water, and therefore it penetrates skin easily. Not only is Nanoil serum good for all skin types, but also the form of vitamin C used in the formula is safe enough for sensitive and couperose skin. It's incredible how little the product you need per application to notice how efficacious it is.
Nanoil vitamin C face serum – benefits for skin
Brightens discolorations no matter their cause (sun, acne, age).
Beings back radiance and perfect health to the skin.
Improves resilience and handles hydration.
Reduces pores and soothes skin.
Impedes free radicals and reduces wrinkles.
Is a natural UV filter, strengthens and protects skin.
Do you need to pair Nanoil vitamin C face serum with SPFs?
It is believed that vitamin C doesn't like being exposed to the sunlight. This isn't fully true. Vitamin C can be used in the morning, even on sunny days. Actually, it's this very nutrient that improves the sun protection of SPFs, and therefore it's advised to apply it before sunscreen. It's definitely a good idea to use the potential that vitamin C has – after all it keeps your skin away from photoageing. There is one thing, however, to bear in mind – all vitamin C face serums must be followed by a regular face cream, and this applies to Nanoil Vit C Face Serum too. SPFs are nowadays a must as well.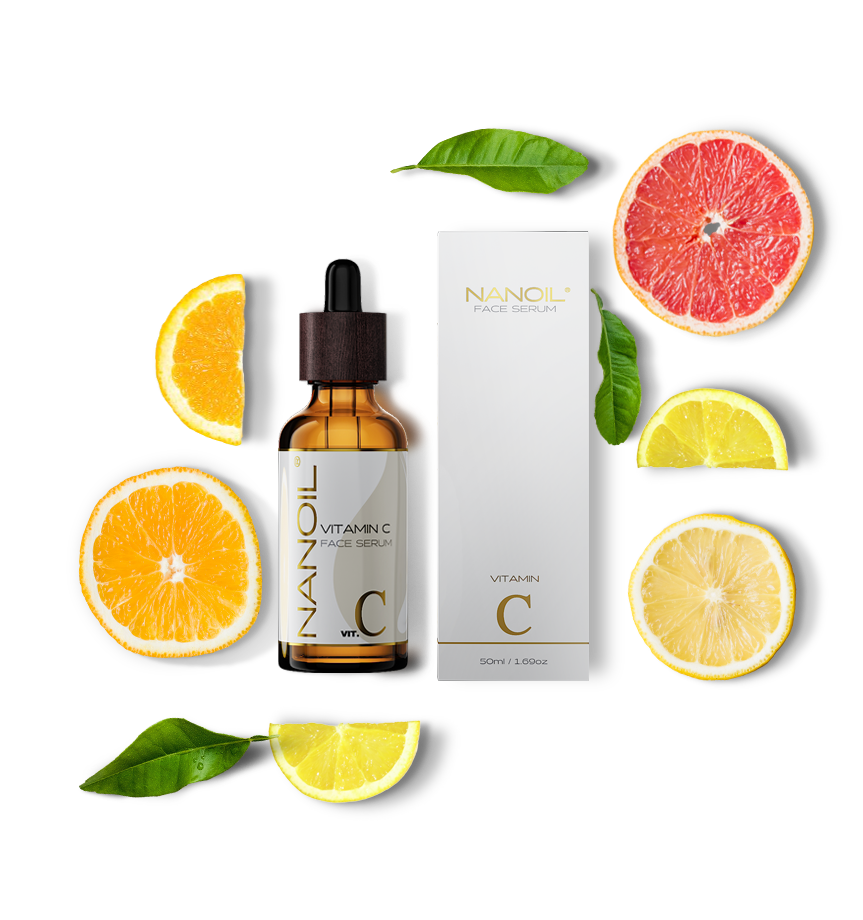 Nanoil Vitamin C serum – super easy to use
You can apply Nanoil Vitamin C Face Serum morning or/and evening, always on perfectly cleansed skin, wiped with a facial tonic. A few drops suffice to nourish the entire face. When the skin absorbs the serum fully, which takes no more than a couple of minutes, apply a portion of your regular face cream.
Nanoil Vitamin C serum – shop
If you're looking for genuine Nanoil Vitamin C Face Serum, visit the official Nanoil page – nanoil.co.uk – and avoid shipping costs. Nanoil e-store offers various hair and body products, including cold-pressed cosmetic oils.