Latest K-Beauty Trends: Ingredients in Korean Skincare Products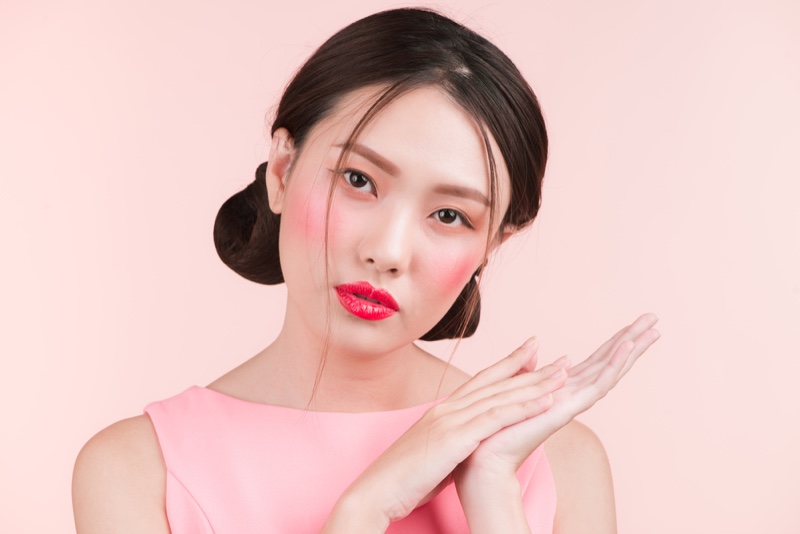 What do you know about the Korean-style skin care? K-beauty is based on minimalism, simplicity and nature. This doesn't change. Only the ingredients that Korean products derive from do change. Let's get to know them better.
The Korean skin-care fad has taken our beauty routine over. We want to care for skin like Asian women who look stunning no matter the age. We want to keep up with them, boasting flawless complexion and a young look for longer. How to get round to it?
Korean skin care, aka K-beauty
The Korean skin care sets some very simple rules we should all follow: less product on the face translates to better skin. Minimalist approach is essential as it prevents congested skin because of too many ingredients and allows it to bounce back easily.
Korean products enhance the repair as they are based on natural substances like snail slime, honey bee venom and other ingredients making us think of K-beauty. Currently, the choice is getting wider as more and more innovations are introduced. Skin-care experts see eye to eye: the latest K-beauty trends may surprise many people. Still, they are worth testing. When you look at the flawless faces of Korean women, they seem to work quite well.
Latest K-Beauty Trends TOP List
1. CARROT SEED OIL
Nature still remains the base for Korean skin-care products, only the substances infused in them change. For example, carrot seed oil has grown in popularity recently. It isn't new in K-beauty but the cosmetics manufacturers are now starting to make use of its antioxidant properties on a large scale. It's good to search for products rich in carrot seed oil as it prevents bacteria proliferation, holds back inflammation, and has brightening properties. Its antiaging effect is the most encouraging for sure!
2. INDIAN PENNYWORT
The position of a plant called Indian pennywort is being reinforced, even though it's been cherished in Asia for its skin benefits for ages. The anti-inflammatory effect of pennywort is highly valuable particularly in a pandemic when the call for wearing face masks gives our skin a hard time. The plant is one of the top ingredients used in K-beauty, giving the skin relief and hydration it longs for.
3. TRADITIONAL HERBS
The latest K-beauty trends derive from traditional medicine. So, medicinal herbs such as ginseng, Indian lotus or heartleaf are now used in skin care as well. They are a great choice because of antiaging, ant-inflammatory and repairing effects. Make sure your creams, serums and face mists are rich in extracts from the traditional herbs.
4. RETINOL, OR VITAMIN A
Vitamin A doesn't make us think of Korean skin care but it turns out to be a really valued substance. The newest K-beauty products are infused with retinol and that is why they minimize the effect of the aging process and bring lots of benefits. It's good to use them on wrinkles, dark spots, dull complexion, face without radiance. At the same time, remember about the minimalism of K-beauty: concentration of vitamin A should be low so face serum with it can work even on sensitive skin.
5. PREBIOTICS AND PROBIOTICS
Prebiotics and probiotics in skincare products are trending too. They are friendly towards the microbiome of skin. Apart from confirmed health benefits, they turn out to be deeply-conditioning agents for skin, keeping it young. Infusing prebiotics and probiotics into skincare products shows K-beauty's respect towards a holistic approach to beauty routine.