Oily skin – You can use these to create flawless makeup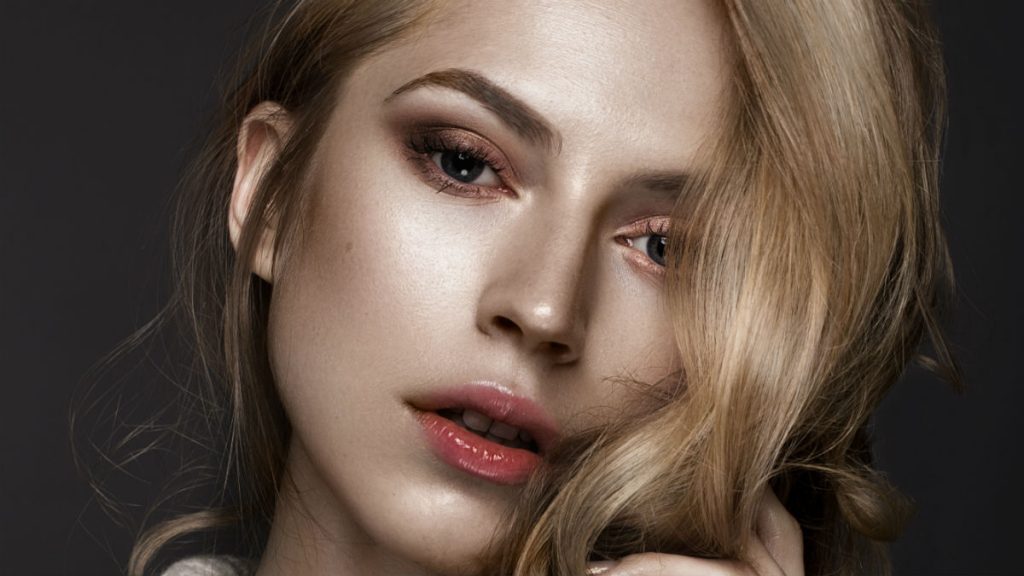 Oily skin is challenging not only in terms of taking care of it, but also to apply lasting makeup. Do you know how to put on colour cosmetics so as to discourage the skin from producing too much sebum and to let makeup serve your skin well? Is there a foundation that stops this unhealthy shine? What items are worth carrying in your bag so as to help oily skin makeup remain untouched?
Colour cosmetics for oily skin
Surely, oily skin requires special treatment and this doesn't only apply to daily care regimen but also to putting on makeup. You should select the right products to help it stay matte for long. What are these products?
1. A good foundation for oily skin: Loose mineral powder
Foundation applied to oily skin should fulfill two tasks: leave face matte and cover up all blemishes. Naturally, it must remain on face untouched for many hours and at the same time doesn't clog pores, which means that its formula shouldn't be too overburdening.
If you're looking for an ideal product which serves oily skin well, which is a foundation that takes care of skin condition and contributes to its regeneration, then reach for loose foundations such as Annabelle Minerals or Lilly Lolo's foundations. Why these brands in particular? They don't only leave skin matte for long but also their composition is entirely natural, they don't feature any crude oil derivatives, silicones, parabens, synthetic colorants and fragrances which make skin more sensitive and increase the risk of clogging skin pores. Furthermore, this type of products contain substances that heal problematic skin type and prevent appearance of acne. For example, such product has antibacterial and anti-inflammatory zinc oxide as well as natural sunscreen, which is titanium dioxide. Another noteworthy feature of mineral cosmetics is the possibility of increasing the intensity of camouflage – with every another layer you can create higher camouflage. This means that with only one cosmetic you can achieve light, medium high or natural coverage.
2. A good foundation for oily skin: Regular foundations
If you're looking for a premium product, which is a top-shelf mattifying foundation, reach for the product recommended by professional makeup artists – Dior Backstage. This foundation will serve you just right if you want to create flawless complexion just like in the Instagram photos. This foundation was designed for people appearing on TV and posing in front of cameras. Therefore, you can be sure that after applying Dior Backstage your face will remain flawless for really long.
Another foundation that is categorized as iconic is Estée Lauder, Double Wear. Naturally, and sadly, it's quite expensive but at the same time irreplaceable for big night-outs. It remains untouched for the entire night even during the wildest party. In short, Double Wear makes your face look flawless without creating mask effect.
Revlon, Colorstay is yet another marvelous mattifying foundation and additionally it's fairly cheap in comparison to the above mentioned two foundations. Still, Colorstay shouldn't be perceived as a compromise made between the price and quality. When compared to other drugstore foundations it seems to be just perfect. It's dedicated to oily skin and offers really strong coverage despite being lightweight. However, while applying the foundation you must be careful not to create mask effect.
3. Oil Blotting Sheets
This wonderful invention is discreet, great and surprisingly small – you can hide oil blotting sheets in the back pocket of your jeans. Additionally, oil blotting sheets are discrete and fast in use – they don't even require the use of a mirror. All that has to be done is take one sheet and press it to the face area that shines most. The incredible thing about this product is the fact that you don't have to apply another layer of powder so you don't create mask effect. Oil blotting sheets just collect the grease without ruining makeup.