6 Top-Ranked Serums for Rosacea & Related Skin Problems. Check Which One to Pick!
Broken capillaries on the face are getting more and more common and are often accompanied by dryness, sensitivity or acne. If any of the grips bother you too, then you definitely need to put your mind to choosing the right skincare products. In this article, you'll learn what face serum you should pick for rosacea-prone complexion and related skin issues. Check 6 best products that both users and skin experts swear by.
What do weak capillaries appear through?
Weakened capillaries are typical of rosacea-prone skin and you can see them on the skin surface in the form of spider-like veins or dots. Redness is common too. Still, rosacea-prone complexion often has features of other skin types. These three duos are the most common:
broken capillaries + sensitive skin
Irritation and redness are common in both. Sufferers complain about the burning sensation. A dedicated serum should be rich in soothing substances.
broken capillaries + mature skin
In both cases we need protection from the external factors and reinforcement of the skin's barrier. Ingredients that stimulate synthesis of collagen are welcome too.
broken capillaries + acne
While addressing such problems, we need to search for products which prevent inflammation, and brighten imperfections and redness. Ingredients for improving the skin tone are necessary as well.
Check which face serum to choose for rosacea-prone and other skins. They'll let you get a healthier, prettier face.
6 Top-Ranked Serums for Rosacea & Related Skin Issues
1. Nanoil Anti-Redness Face Serum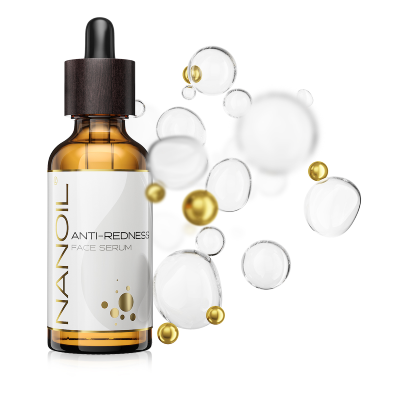 A facial serum by Nanoil turns out to be the most versatile. The content of four botanicals has an amazing effect on rosacea-prone skin but also other complexions. A buckeye extract seals the walls of blood vessels and makes them less visible on the outside while Boerhavia Diffusa extract is a natural antioxidant which rejuvenates the skin and delays the aging process. Cypress cone and linden extracts are perfect for soothing the skin and making it more resistant to external factors. What's more, regular use of this serum keeps new imperfections away. It's based on water meaning light texture, no greasy marks and a good choice under make-up. If you wish to get some more info, we suggest checking www.nanoil.co.uk
Purpose: rosacea-prone skin, broken capillaries, acne, sensitive skin, mature skin
2. Caudalie Vinoperfect Serum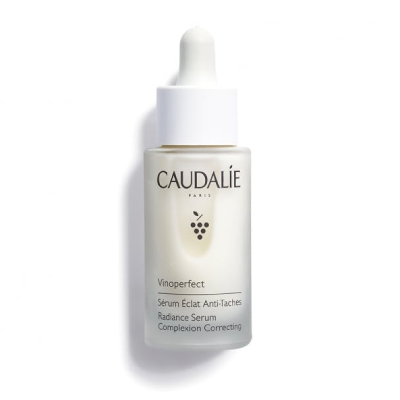 The official product site says it's designed for any type of skin, but we tell you what skin types it really works best on. Viniferine is a major ingredient in the serum, extracted from grape sap. It has a similar effect to vitamin C. This very ingredient takes credit for the correction of hyperpigmentation, more even skin tone and brighter face. Bisabolol is also worth noting for the anti-inflammatory and soothing effect. Most of the formula is natural. The serum is easy to use and smells nice.
Purpose: rosacea-prone skin, sensitive skin, mature skin
3.The Ordinary Ascorbyl Glucoside Solution 12%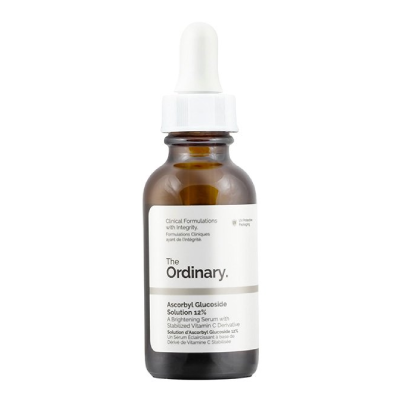 Vitamin C in the form of ascorbyl glucoside is the major ingredient in this serum. Despite being very gentle on the skin, the substance manages to penetrate the deep layers of it. The anti-wrinkle effect is the main job of the serum. Besides that, long-term use makes pigmentation spots less noticeable, giving the skin a more even tone. On top of that it prevents inflammation and ward off imperfections. You must remember to apply sunscreen and give up on other skincare products containing vitamin C.
Purpose: rosacea-prone skin, mature skin, acne-prone skin
4. Medik8 Calmwise Serum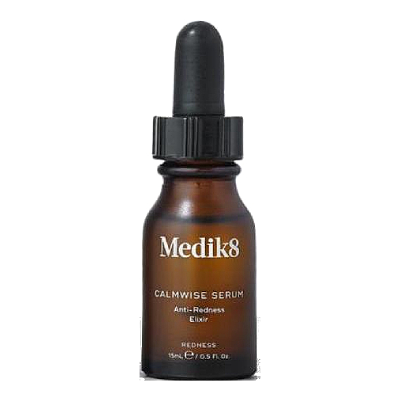 Another versatile serum. It contains organic sage extract which is extremely effective at soothing inflamed skin and has an extra antibacterial effect. When it comes to the patented teprenone, it reduces redness and strengthens the skin's natural protective barrier. Despite fulfilling many tasks, we don't like one thing about this serum, which is a small 15-ml bottle. Even if you use it as a topical treatment it won't last long. At the same time it isn't cheaper than bigger-sized serums in our ranking.
Purpose: broken capillaries, acne (especially rosacea type), sensitive skin
5. Beauté Pacifique Submersive Serum Paradoxe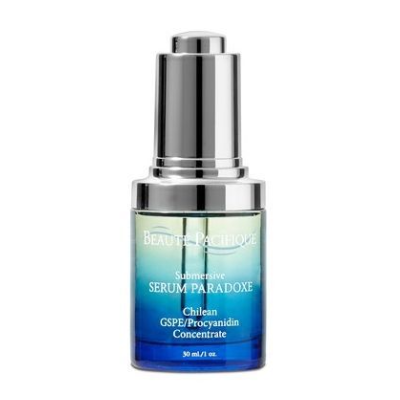 If you're looking for a face serum which will counteract aging of your skin as well as solve problems with broken capillaries, then this serum is a great choice. It's a dermocosmetic appreciated by skin doctors, and rich in squalane and Chilean grape seed oil which minimize redness and ensure protection against free radicals. Vitamin E, on the other hand, strengthens blood vessels and makes broken capillaries less noticeable. It works great under make-up but you need to wait until it's absorbed.
Purpose: broken capillaries, mature skin, damaged skin
6. La Roche Posay Rosaliac Ar Intense Serum
Here's our last proposition. La Roche Posay Rosaliac Ar Intense Serum is fragrance-free. Even though it holds just a few ingredients, it aims to help different skin types. The famous thermal water by La Roche-Posay is the base which brings instant relief and soothes irritations. Other components work by reducing redness and preventing it in the future. The serum is gel-like and easy to use.
Purpose: broken capillaries, rosacea, sensitive skin