TOP 4 Beauty Trends – What trends took over our skincare and make-up?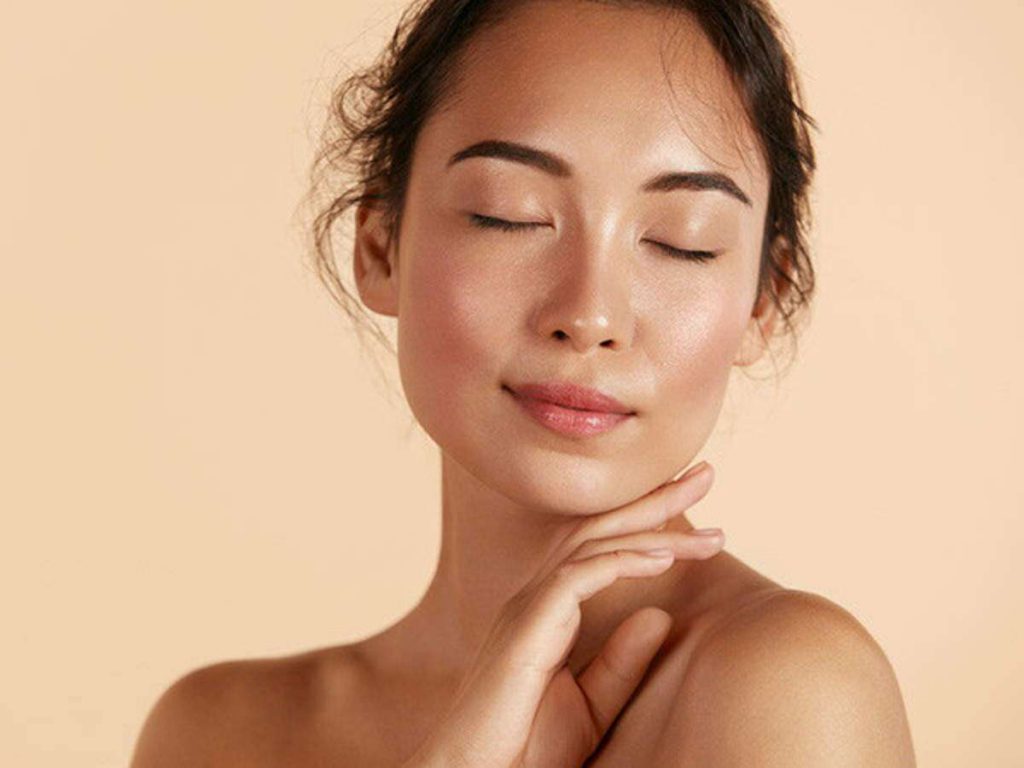 Year by year trends in make-up and beauty change. However, there are a few beauty trends that reign uninterrupted for years on end. Do you know which ones of them are the most popular? Here are 4 beauty trends that are worth keeping in mind!
1 / The skin full of glow trend
A healthy glow is one of those trends that took over the social media and hearts of thousands of women. As it should! After all, there is nothing more beautiful than glowing skin. The secret of a face looking younger and more healthy is radiant skin full of life.
Obviously, the glow effect can be achieved in many different ways. In make-up, the highlighter in various forms is usually used – best satin-pearl to avoid artificial-looking glow effect. However, it is worth considering to start making skin radiant starting on the inside by making sure it is properly moisturized and by using cosmetics with vitamin C, e.g. face serum.
2 / Superfood used in cosmetics trend
It is very important to use high-quality cosmetics and for this reason, the trend that is popular for a few years now is the trend focused on the use of, so-called superfoods, in the composition. Those are ingredients that you know quite well from your kitchen while they hold plenty of beneficial substances that impact the skin in the best way. The superfoods mostly used in cosmetics are, e.g. kale, linseed, sea buckhorn, aloe, chia seeds, algae, or wild rose. Such ingredient may be in the form of extract or oil – the most important is for it to be at the beginning of the INCI of the given cosmetic because it's a guarantee that each drop of the serum or cream contains a lot of it.
3 / Acid-based treatment trend
More and more popular in skincare become acids. Until recently we were more careful with the use of them and we seem a bit fearful but nowadays those become a permanent part o9f our beauty rituals. It's good because well-chosen acid is a guarantee of beautiful, smooth, and glowing skin free from discolorations – it eliminates acne, brightens spots on the skin, and flattens wrinkles.
Acids are mostly used in professional treatments performed at beauty salons. However, there those are used in higher concentration and have more intense action. Nonetheless, you can now easily use acids in your at-home skincare by choosing creams, gel, or face masks with gentle acids.
Just keep in mind to avoid using acids in the summer. Why? Acids are known to have strong exfoliation action to get rid of dead skin cells and all that gathers on the skin – also the natural protective barrier. Therefore, acids can make skin more variable, e.g. to the sun rays, until the hydrolipid layer is restored.
4 / Brightening trend
Luckily, the times when we wanted to show off the tan and when we wanted to darken and contour the skin are far behind us. Today, the beauty trend is bright skin, and one of the most important things to make sure is to remember about brightening the skin during the skincare routine. We choose natural foundations, sometimes even a tone brighter to make skin appear younger. We are more and more focused on protecting our skin against the sun and we avoid the tan at all costs – it is good for us.